Welcome to Dairy Dee!
Gift Cards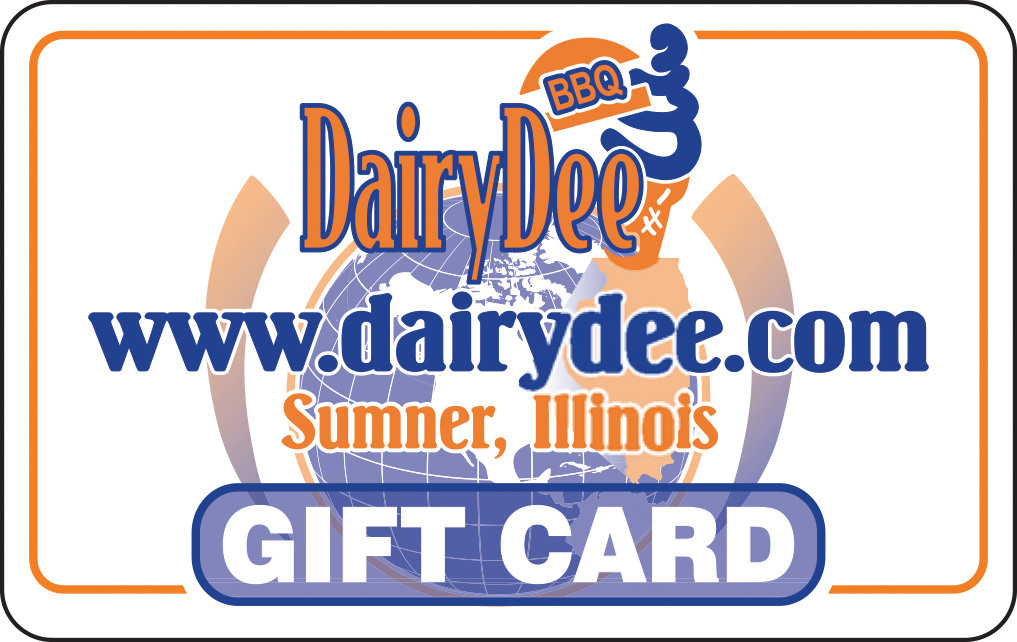 Kids

Flavors
December 8 - December 8
Peppermint, Cake Batter, Salted Caramel, and MoCafe
plus:
Our everyday favorites of Vanilla, Chocolate, Lemon and Strawberry Cheesecake
Dairy Dee-cember "Season of Giving"
Enjoy some dee-licious Dairy Dee ice cream (pints, quarts, cones and dishes only) and support several local charities and events. A portion of all sales will go to Lawrence Co Salvation Army, L/CAEC scholarship fund, Holy Smokes 4th of July fireworks and City of Sumner Christmas light display. Don't forget to include a drive thru downtown Summer to view the Christmas lights then follow the luminaries South of town to Beulah's Live Nativity Saturday evening. We will have a limited quantity of frozen pints of pumpkin available...while supplies last.
Hours
11 am - 9 pm daily


Upcoming Events